Welcome and good afternoon
At KYOCERA SGS Precision Tools (KSPTE) we manufacture industry leading solid carbide cutting tools. We focus on special cutting tools, tool modifications and regrinds, in addition to our catalogue items of high-performance end mills, routers and drills.
We specialise in solving difficult project challenges on behalf of our customers in the aerospace, medical, power generation and motorsports markets.  By applying specialised tooling and methods we help solve our customers' goals, this could be reduced cycle times and set up or improved quality and process stability. In many cases we can achieve all of these.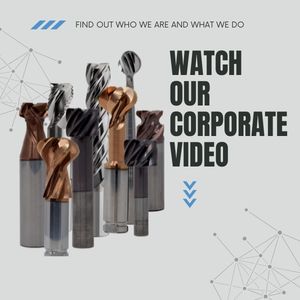 Latest posts
---
Christmas is coming!!! Please find below the dates for our last ordering and shipping ...
---
Our sales team are looking forward to seeing lots of our customers and colleagues at ...
Upcoming events
---
Case studies
As stated in our mission, everything that we do is aimed at improving our customers' productivity, thorough developing innovative and highly advanced machining solutions. Find out more about what we can do to help you overcome your manufacturing challenges.
These are the types of technologies we develop to stay ahead in the industry. Get in touch to find out more if you are looking to improve your current machining processes.
Learn how we can machine Thin Walls on Aluminium, using our machining technologies.
Using a 16mm Multi-Carb with Waveform toolpath to obtain cycle time reduction of 79% and 6 x tool life increase.