Our sister company, KYOCERA Hardcoating Technologies (KHTL) produces high performance PVD (physical vapor deposition) coatings for our cutting tools.
Ti-NAMITE and Di-NAMITE tool coatings are specifically engineered for our tools. The coating lineup includes proprietary processes that result in optimized tool life and increase speed and feed rates in a variety of applications.
Coatings available are:
Titanium Nitride (TiN)
Aluminium Titanium Nitride (AlTiN)
Titanium Carbonitride (TiCN)
HiPULSE
Titanium DiBoride (TIB2)
All of our coating options create super smooth finish, with superior adhesion, higher oxidization temps and improved wear resistance.
These coatings have relatively low compressive stress and the most beneficial characteristics of sputter coatings for cutting tools used for hard, high-speed and dry machining under elevated loads.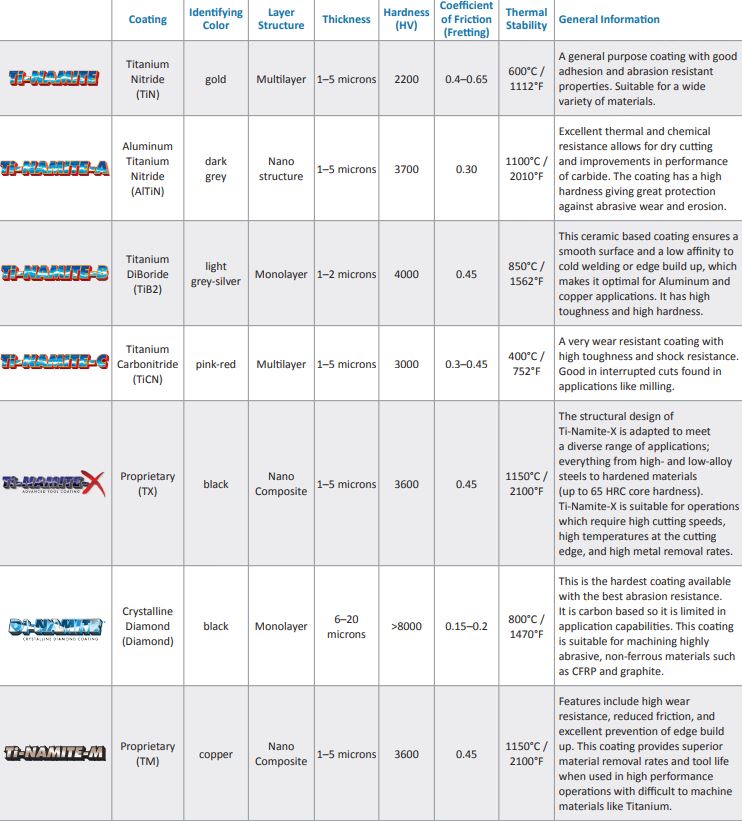 Our technical team can advise you on the most appropriate coating for your cutting requirements.
For more information about our sister company, head over to the website: http://www.kyocera-hardcoating.co.uk/